The staff at McCarthy & Carbone, P.C. are focused on complete client satisfaction. You never have to worry about who is working for you.
Call for consultations: 631-979-1111.
McCarthy & Carbone, P.C Legal Professionals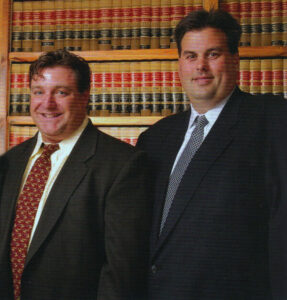 If you or someone you know has been seriously injured through the fault of another, you know how such an incident can be a life altering event.
You need help! That help should only be a qualified, experienced personal injury attorney. Most attorneys will tell you that they handle personal injury matters. The truth is, very few attorneys do so on a regular basis. Most attorneys refer injury cases to other attorneys. Some handle the cases themselves. A limited amount of attorneys have actually tried cases and only a select few have ever actually taken a verdict. A very small minority have actually taken a verdict above a million dollars.
Patrick C. McCarthy has been handling personal injury cases on Long Island for over fifteen years. He has significant trial experience, including the largest verdict on Long Island in 2006.
McCarthy & Carbone are dedicated to protecting your interests and handling your case with personal interest, aggressive advocacy, professionalism, and compassion. They understand that sustaining traumatic and life changing injuries in an accident can be emotionally devastating.
For that reason, we have written two FREE REPORTS
Why Insurance Companies Are Never Your Ally
The Personal Injury System On Long Island.
Get The Right Legal Advice!
Our primary focus will always be, giving the best advice and getting the best results for you. Whether you are looking for a Suffolk County car accident attorney or criminal attorney in Nassau County, our team will achieve the best results.