DWI
DUI Defense in Long Island, NY
Experienced with hundreds of DUI (Driving Under the Influence) defense cases in Long Island, NY  McCarthy & Carbone will carefully examine the evidence in your case, giving you the best chance to avoid jail time, a conviction and retain your license. Analyzing the legality of your traffic stop, the accuracy of your blood or breath test, whether your field sobriety tests were given to you properly and whether all of your rights were explained to you are all critical pieces in building your defense and protecting your rights. Contact Attorney Joseph Carbone Jr. today for a free consultation to discuss the specifics of your case.
Criminal Defense In New York
We understand criminal law from both sides of the courtroom. If you are facing criminal charges of any kind, having a defense lawyer who knows how the prosecution works can help you aggressively protect your rights during hearings, negotiations and trial.  We have the knowledge and proven skills to defend your case and help minimize the negative consequences of a variety of criminal charges, including:
DUI Including Driving Under the Influence of Alcohol and Driving Under the Influence of Drugs
Driving on a Suspended License and Driving on a Revoked License
Possession of a Controlled Substance (including cocaine and heroin)
Possession of Cannabis
Sex offenses: Including Criminal Sexual Assault, Aggravated Criminal
Sexual Assault, Criminal Sexual Abuse and Aggravated Criminal Sexual Abuse
Homicide offenses: including Murder, Felony Murder and Reckless
Homicide Weapons offenses: including Unlawful Use of a Weapon and Possession of a Weapon by a Felon
Assault and Battery
Domestic Violence: including Domestic Battery, Violation of an Order of Protection and Endangering the Health of a Child
Theft-related offenses: including Theft, Retail Theft, Robbery, Aggravated Robbery, Armed Robbery, Burglary, Residential Burglary, Forgery and Unlawful Use of a Credit Card
Criminal Appeals
Resisting Arrest or Obstructing a Police Officer
Disorderly Conduct
White Collar crime
Internet crime
Minor traffic citations: including speeding, improper lane usage and driving without a license
Penalties for alcohol or drug-related violations
Driving while intoxicated is a crime. Your judgment, coordination and ability to drive a vehicle change when you consume any amount of alcohol. The level of impairment depends on five conditions
the amount of alcohol you drink
the amount of food you eat before or while you drink alcohol
the length of time you drink alcohol
your body weight
your gender
There is no quick method to become sober. The best method is to wait until your body absorbs the alcohol. The average rate that your body processes alcohol is approximately one drink per hour.
What are the types of alcohol and drug-related violations on Long Island and New York State?
Driving While Intoxicated (DWI):  .08 Blood Alcohol Content (BAC) or higher or other evidence of intoxication. For drivers of commercial motor vehicles:  .04 BAC or other evidence of intoxication
Aggravated Driving While Intoxicated (Aggravated DWI):  .18 BAC or higher
Driving While Ability Impaired by Alcohol (DWAI/Alcohol):  more than .05 BAC but less than .07 BAC, or other evidence of impairment
Driving While Ability Impaired by a Single Drug other than Alcohol (DWAI/Drug)
Driving While Ability Impaired by a Combined Influence of Drugs or Alcohol (DWAI/Combination)
Chemical Test Refusal:  A driver who refuses to take a chemical test (normally a test of breath, blood or urine)
Zero Tolerance Law: A driver who is less than 21 years of age and who drives with a .02 BAC to .07 BAC violates the Zero Tolerance Law
What are the penalties for alcohol or drug-related violations?
In New York State, the penalties for an alcohol or drug-related violation include the loss of driving privileges, fines, and a possible jail term.
Additional penalties
greater penalties can also apply for multiple alcohol or drug violations within a 25-year period
surcharges are added to alcohol-related misdemeanors ($260) and felonies (generally $400, but varies slightly depending on court of conviction)
three or more alcohol or drug-related convictions or refusals within 10 years can result in permanent revocation, with a waiver request permitted after at least 5 years
a driver with an Aggravated DWI violation conviction within the prior 10 years will receive a minimum 18-month revocation if convicted of DWI, DWAI/Drugs or DWAI/Combination. Also, a driver with a prior DWI, Aggravated DWI, DWAI/Drugs or DWAI/Combination with the prior 10 years will receive a minimum 18-month revocation
a driver convicted of an Aggravated DWI, DWI, DWAI/Drug, DWAI/combination, vehicular assault and aggravated vehicular assault, or vehicular manslaughter and vehicular homicide three or more times in the preceding 15 year period is guilty of a Class D felony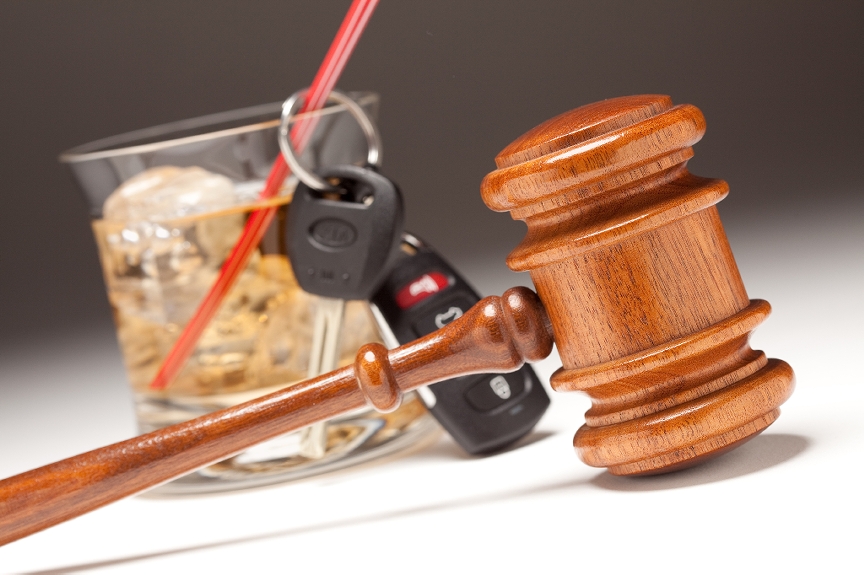 The staff at McCarthy & Carbone, P.C. are focused on complete client satisfaction. You never have to worry about who is working for you.
Call for consultations: 631-979-1111.